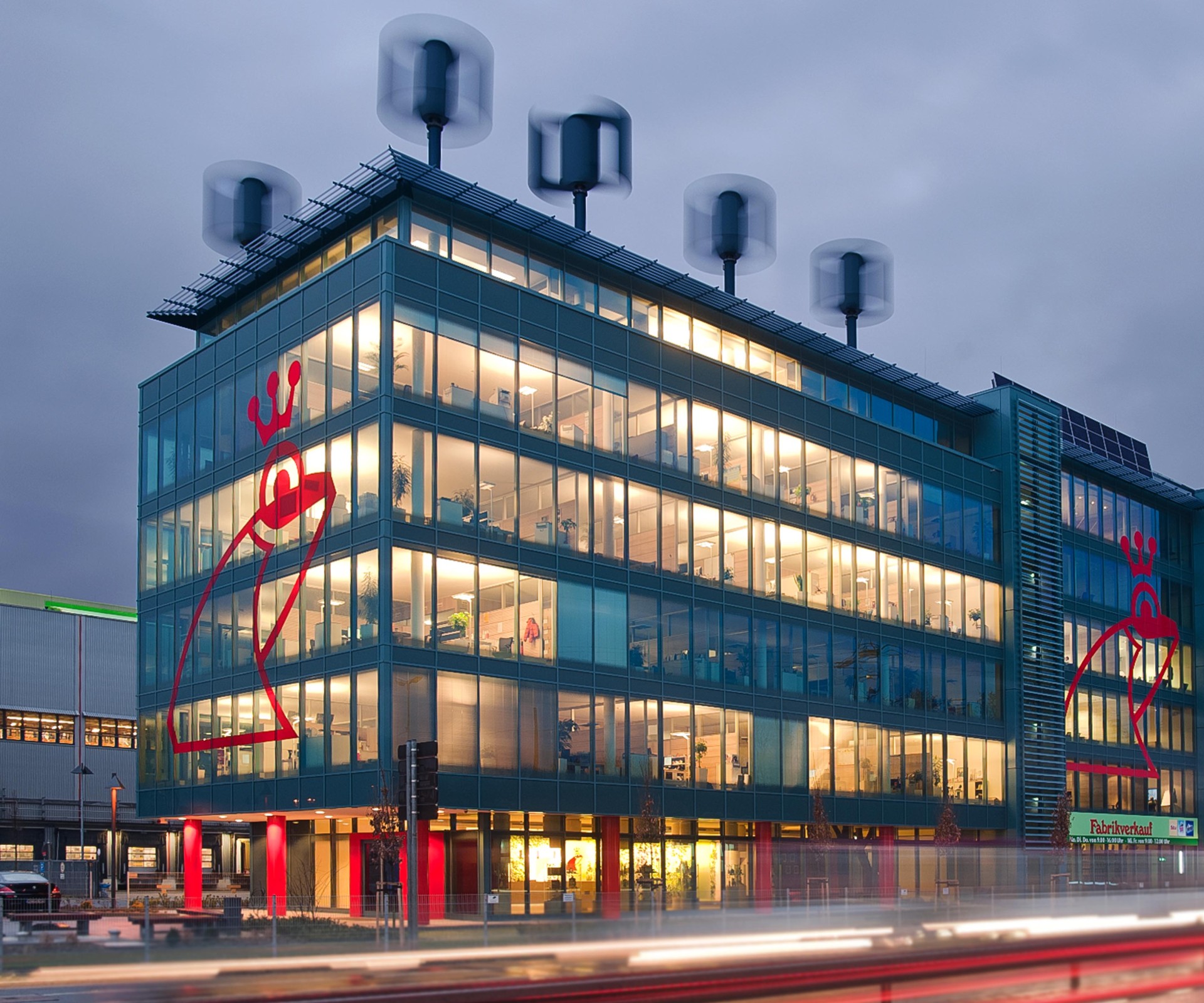 Our mission
We strive to make a more sustainable lifestyle possible and accessible to everyone.
Ecology as a central pillar
Our products are manufactured in Germany and Austria in accordance with the highest environmental standards. Our production centres are EMAS certified, the most rigorous environmental management system in Europe. We use renewable energy at our headquarters and have integrated our packaging supplier into our production facility to reduce our carbon footprint.
Totally eco-responsible headquarter
The choice of renewable energies
Our headquarter and production plant in Mainz, Germany, are powered by renewable energies. We use geothermal energy from a geothermal plant near the surface. The energy needed to operate the geothermal pumps is generated by wind turbines on the roof of the building. We also produce additional electricity through photovoltaic panels installed on the roof.
Finally, we have installed a water treatment station at the entrance and exit of the production plant to preserve water quality and biodiversity.
Packaging manufacturing
An integrated supplier
To reduce CO2 emissions, we decided to stop transporting empty bottles by road by bringing our packaging supplier on site. Thanks to a partnership agreement with our supplier, we have established a system that allows us to manufacture recycled plastic bottles directly at our production plant in Mainz.