Frosch Glass Cleaner Spirit
Streak-free cleaning of glass and almost all wipeable surfaces. The powerful formula with active grease-dissolving alcohol provides a sparkling cleanliness.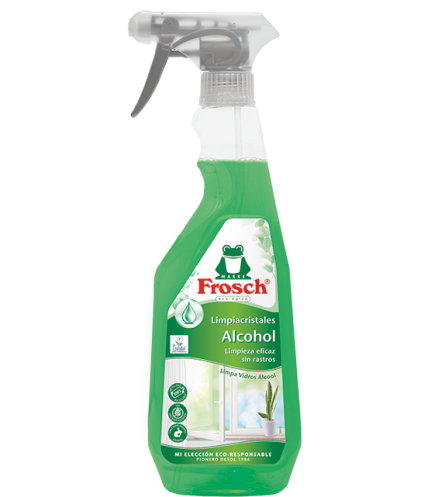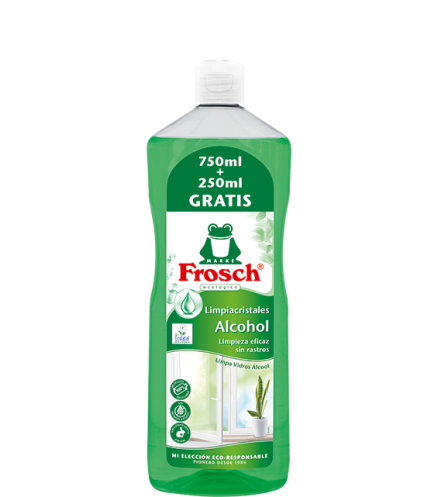 Streak-free cleaning
Grease-dissolving
Turn nozzle to open. Spray on and wipe clean with a dry cloth.

Recycled / Recyclable
Packaging made of recycled and recyclable materials makes possible the circularity of raw materials.

Free of animal-derived ingredients
All Frosch formulas completely avoid the usage of animal ingredients.

Microplastic free
Water-friendly formulas clean and care without microplastics.