Frosch Concentrated Softener Almond
For decent scented and soft laundry. Not suitable for wool, silk and microfibers. The formula with almond, known for its nourishing abilities, softly preserves the laundry. Without colourants and addition of preservatives, dermatologically tested, hypoallergenic.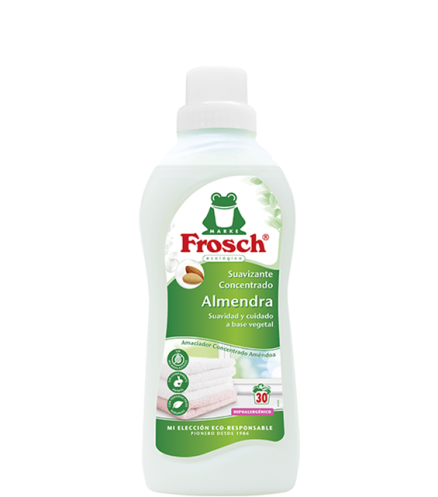 Dermatologically tested
Hypoallergenic
Place fabric conditioner in the fabric conditioner compartment.

European surfactants
Use of European surfactants to ensure shorter transportation routes and reduced dependency on tropical oils from monoculture.

Free of animal-derived ingredients
All Frosch formulas completely avoid the usage of animal ingredients.

Microplastic free
Water-friendly formulas clean and care without microplastics.