Frosch Cooker Cleaner Mineral
Removes optimally all kind of stubborn and burned dirt on glass ceramic cooktops, induction plates, stainless steel and enamel. The natural marble flour formula and mineral provides powerful cleaning.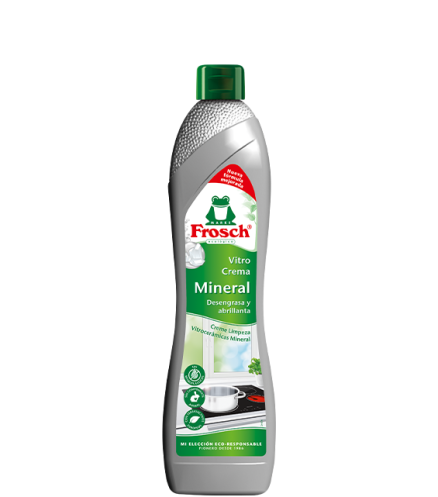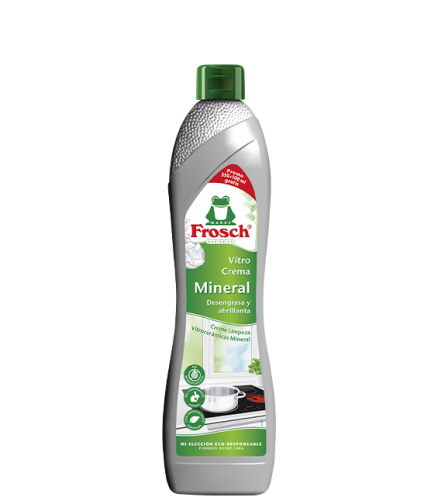 Gentle to skin
Protects materials
Apply undiluted to the dirty surface, scrub with a wet cloth or soft sponge. Do not use a hard or scratchy scouring sponge. Rinse thoroughly.
< 5 % non-ionic surfactants, perfumes, preservatives (phenoxyethanol). Further ingredients: natural marble flour.
Composition

European surfactants
Use of European surfactants to ensure shorter transportation routes and reduced dependency on tropical oils from monoculture.

Free of animal-derived ingredients
All Frosch formulas completely avoid the usage of animal ingredients.

Microplastic free
Water-friendly formulas clean and care without microplastics.