Frosch Dishwasher Tablets Baking Soda
Cleans the dishes, pots and pans spotlessly shiny. The powerful formula with bicarbonate removes grease and even stubborn incrustations.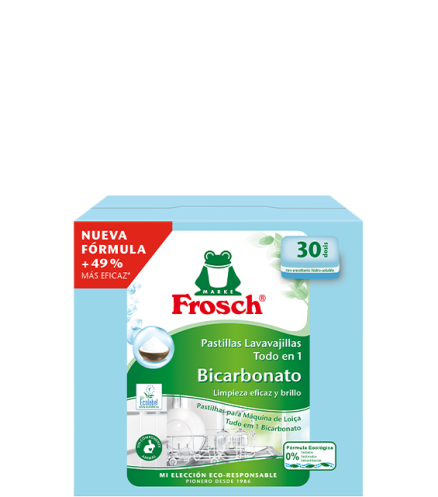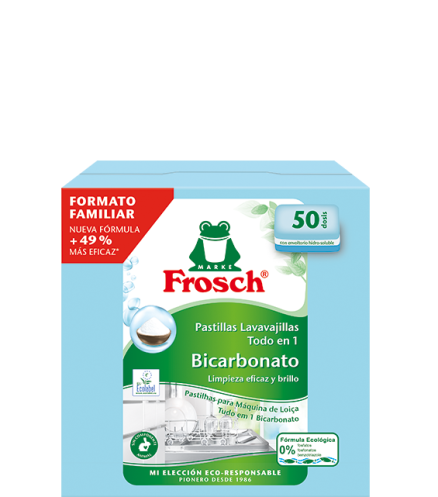 Formula with all-in-1 functions: Cleansing, Rinsing, Salt Function, Glass Protection, Stainless Steel, Anti-stubborn Stains and Saving Energy.
Dosage (fully loaded machine): 1 tab. Place the tab in the product compartment of your dishwasher. If the tab does not fit, contact the manufacturer or the user manual of your machine.
5 - 15% oxygen-based bleaching agents, <5% non-ionic surfactants, polycarboxylates, enzymes (amylase, protease), perfumes. Further ingredients: bicarbonate.
Composition

Free of animal-derived ingredients
All Frosch formulas completely avoid the usage of animal ingredients.