Frosch Baby Liquid Detergent
High washing power for baby textiles at temperatures between 20° and 95°C. The formula with natural, skin-caring chamomile extracts ensures a powerful but caring washing performance. Especially developed to meet the needs of babies, children or allergic people.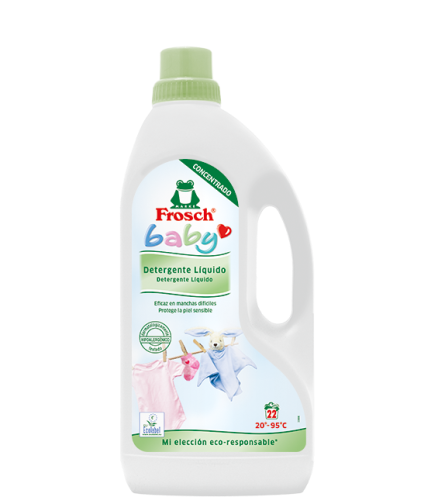 Skin-friendly
Dermatologically tested
Hypoallergenic
Pre-sort the laundry (e.g. according to colour, degree of soiling, fibre type) and observe the care instructions for the fabric. Pre-treat stubborn stains by applying the detergent directly.
5–15% non-ionic surfactants, soap, <5% anionic surfactants, enzymes (protease, amylase, cellulase, lipase, mannanase), perfumes. Other components: chamomile extracts.
Composition