Frosch Baby Stain Remover
Pretreatment of all stubborn stains on baby laundry. The powerful formula with stain removing citrate (salt of citric acid) eliminates dried-up stains on baby textiles. By avoiding bleach ideally suited for white and colored laundry.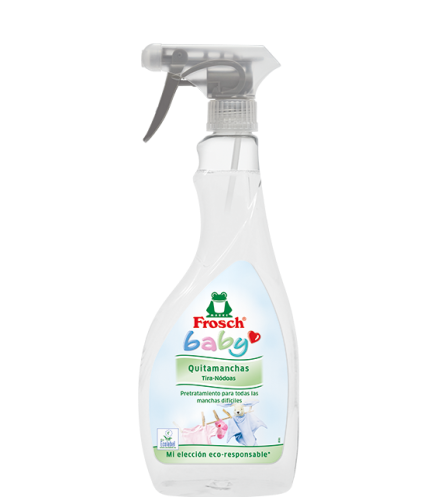 Eliminates dried-up stains
Suited for white and colored laundry
Turn nozzle until the spray symbol/"ON" is at the top. Before washing, spray on the area to be treated, leave on shortly (up to 10 min.) and wash as usual in the washing machine. Check textiles at inconspicuous area for color fastness. Follow material and care instructions of the manufacturer.
5–15% non-ionic surfactants, <5% anionic surfactants, soap, enzymes, perfumes. Other component: citrate.
Composition