Frosch Baby Clean-Rinser
Soft cleaning of baby accessories such as pacifiers and feeding bottles. The gentle formulation with skin-caring pro-vitamin B5 powerfully removes stubborn stains of milk, juice and food residues and rinses off completely.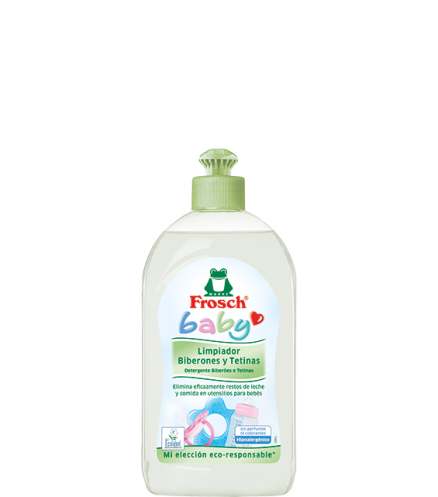 Dermatologically tested
Hypoallergenic
pH-skin-neutral
Recommended dosage for 5 liters of dishwashing water: not very dirty: 3ml (¾ teaspoons), dirty: 5ml (1¼ teaspoons).
5–15% anionic surfactants, <5% amphoteric surfactants, non-ionic, enzymes (amylase), lactic acid. Other components: panthenol (provitamin B5).
Composition